ShowPro Live Studios is a sophisticated technical environment supplying broadcast events with the same world-class production that is expected from an in-person event. Connect with your audience in an innovative, captivating and memorable way by combining live, in-studio performances, unique content and emote performances. Instantly create breakout sessions for partcipants to experience closer interaction. Deliver your content in spectacular fashion while keeping your costs under control. ShowPro Live Studios is your solution.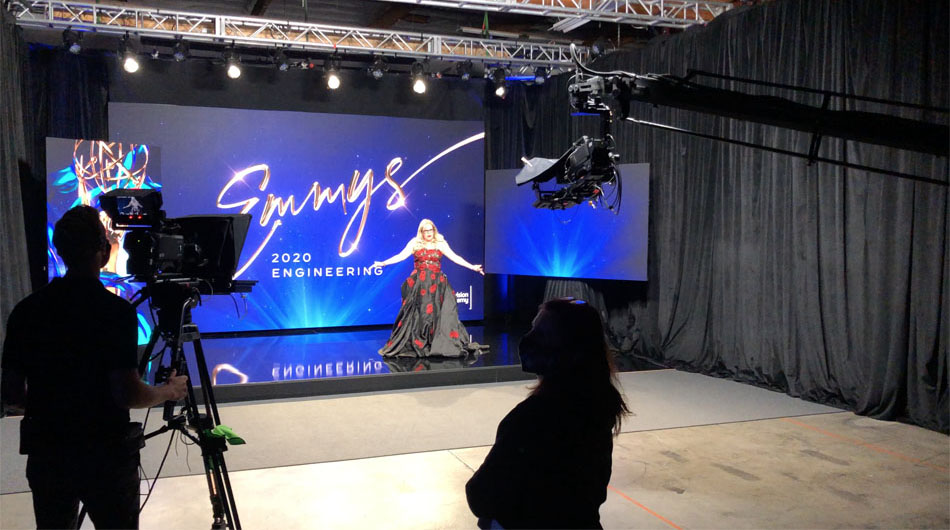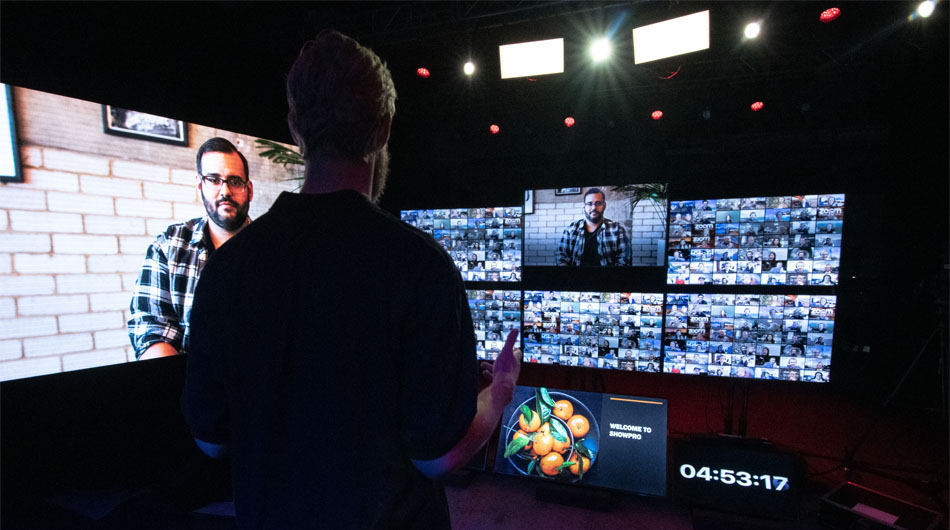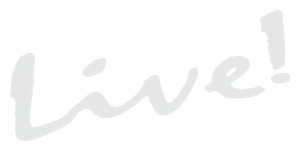 • Centralized location 7 minutes from downtown LA
• No installation, strike or prep costs
• Inclusive of lighting, rigging, LED walls, parking, power, production offices, conference room, etc.
• High speed Internet
• Compliance officer to keep the production safe and clean, clean microphones, etc.
• Socially distant control rooms for all techs & clients, conference room on separate floor with closed circuit feed of studio
• Audio and streaming/encoding included
• Soft goods
• Dock-high load in
• Catering 200 feet down street (http://atmomed.com)
• Kitchen on site
• Wireless comm, mics, etc.
• Well defined compliance plan in writing
• Air-conditioned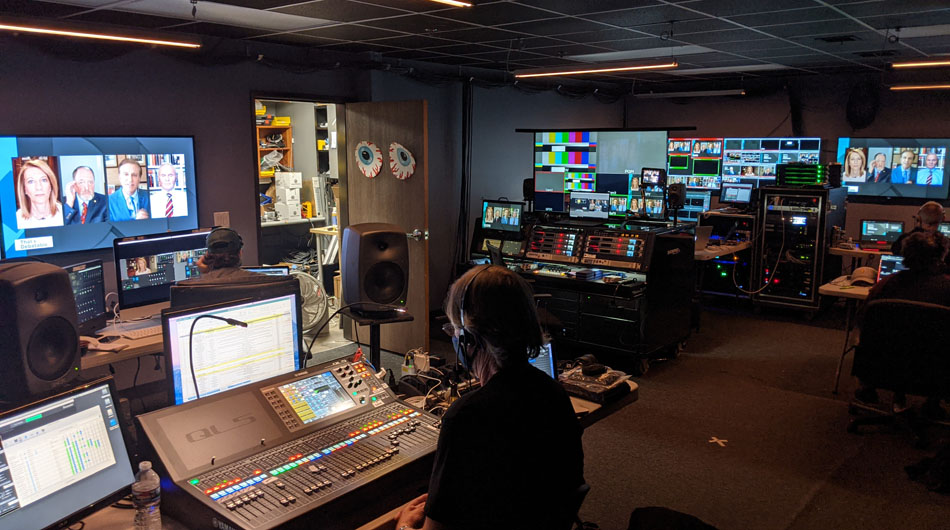 As an award-winning technical production company, ShowPro has been known as the industry leader in trend-setting corporate and event production services. From audio, video and lighting, to staging, production design and content creation, ShowPro brings the creative, equipment, and team to deliver the highest level of success for every project.

When COVID-19 brought the in-person event industry to a standstill, ShowPro was the first to help its clients pivot toward broadcast solutions. Now, we've taken that one giant leap forward: when you utilize ShowPro for your production services, the ShowPro studio facility is all yours!
TECHNICAL PRODUCTS AVAILABLE IN STUDIO

Lighting:
ETC Series 2 Daylight LED, Martin Rush Par, Arri Skypan S60-C, Chauvet Well Fit, Ayrton Diablo, Chauvet Maverick MK2 Wash, Chauvet NXT-1 Panels, Astera Titan Tubes, Grand MA 2 Lite Console

Camera System:
Panasonic AK-HC3800 2.3MP HD Camera (complete), Fujinon XA20 Zoom Lens, SMPTE Fiber Camera Cable, Libec Fluid Head Rolling Tripod, Aor-A HVS-100 3G input 2M/E Switcher, BlackMagic Hyperdeck Studio Pro SSD Recorder, BlackMagic 40x40 HD-SDI Video Router, ESE ES-219 Sync Generator, ADA-8405-C Analog Audio and Timecode DW, ESE ES-488 Timecode Generator

Video Playback & Switching:
Analog Way Aquilon Live Premier Presentation System, Millumin Playback for LED wall, Zoom Laptops, PPT Laptops, Wirecast Switching & Streaming, ROE BP2 LED backdrop & wall, Panasonic monitors

Audio System:
Yamaha CL5, Yamaha QL5, Yamaha RIO 3224, Shure Wireless Mics, DPA Headset Mics, Genelec StudioControl Monitors, QSC K8 Monitors for Studio, JBL STX812m Monitors, QSC Amp Racks, Complete Mic Packages with stands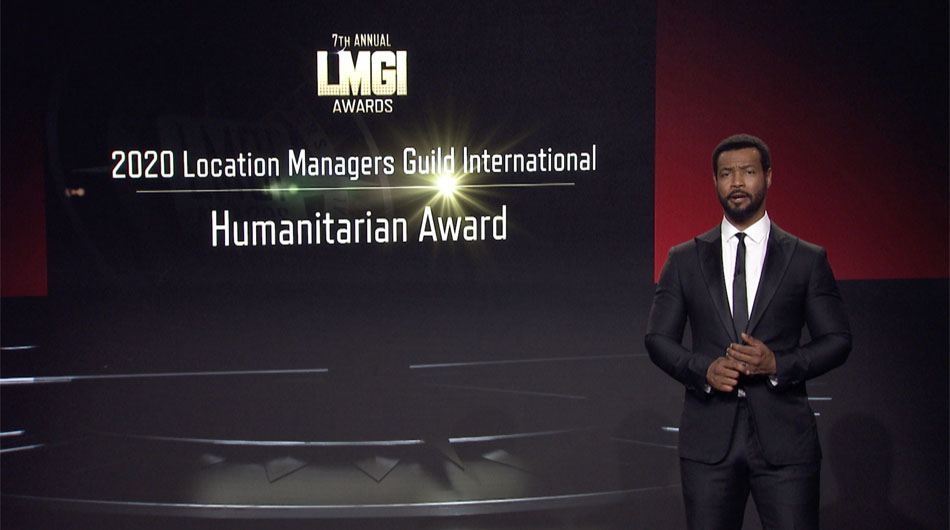 For booking information, or general inquiries:


David Smith, President
323.805.8000 office
818.606.1144 mobile
Adam Rosen, VP Production
323.805.8000 office
323.691.3410 mobile
©2021, ShowPro, Inc. All Rights Reserved.
100% Solar Powered Shop | 100% Solar Powered Offices | 100% Solar Powered World
3285 Casitas Ave., Los Angeles, CA 90039